Novecore makes it easy to sell your music on all major platforms worldwide. We help you get your music heard and earn money, so you can focus on what you do best. Making music and reaching fans.
Don't stand alone in the rain - we take care of hurdles in distribution.
The sheer number of artists on social media and increasing regulations on music distribution have made it difficult to sell music and earn money. This is where we come in and give you our full support.
Reach millions of listeners – easier than ever before
Spotify, SoundCloud, Apple Music and Deezer. We believe that if you create great music, you should have a great experience sharing it.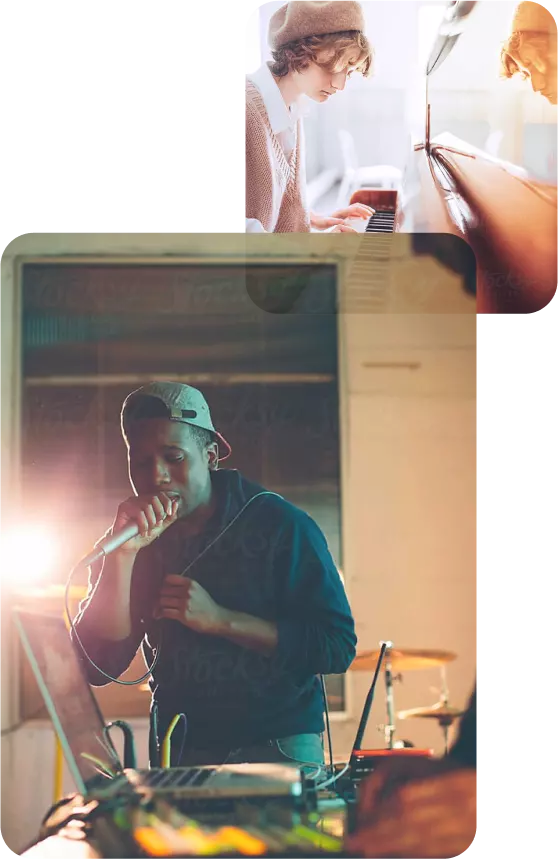 Easy-to-use app. Fast distribution. Friendly support team.
Be in control of your success
Our mission is to help you get your music heard easily. You should be able to focus on creating amazing music. You shouldn't have to worry about all the technical and legal issues you will face when you try to sell your music online.
Great features for amazing artists.
Insights
Novecore allows you to monitor your performance and earnings. You'll get access to all the data an artists could ever need. All with the goal of providing you with real-time info about how your releases are performing.
Fast distribution
We're extremely transparent about our service. So when we say that you can get your music into stores within hours, we mean it. Novecore can help you get your music on all major platforms and reach your audience quickly.
Regular payouts
As a Novecore artist, you'll get paid every month - no delays.
Copyright protection
Our platform protects your music and helps you prevent unauthorized uploads. Copyright protection may seem complicated at first, but it's mandatory - and Novecore makes it easy.
Vevo
Using Novecore, you can request a Vevo channel and create a premium image as an artist. You'll also get the chance to maximize your earnings.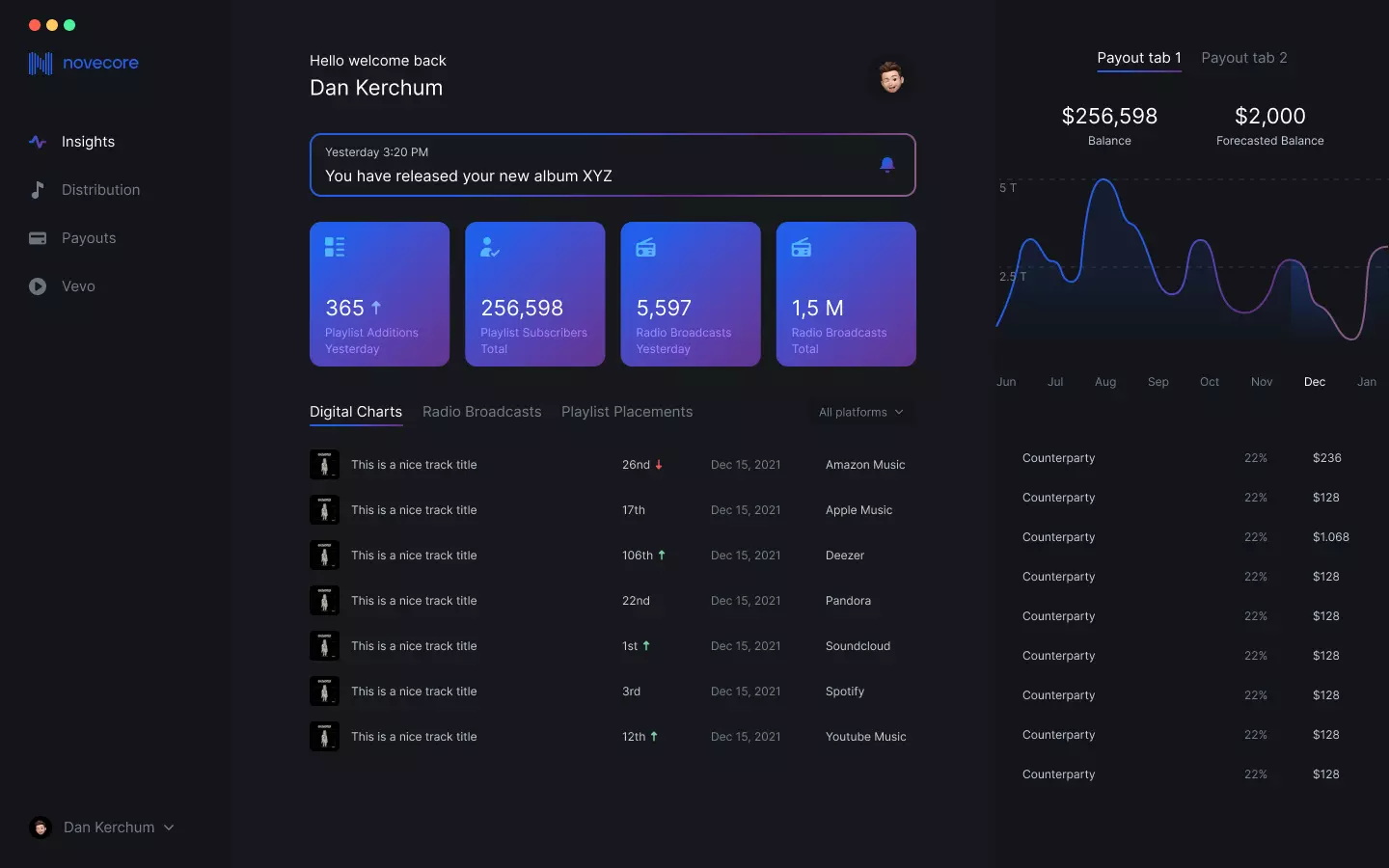 Free
$0
No credit card required
Quick distribution to many stores
SoundCloud Monetization
Re-upload Protection & ContentID
Chat, Email and WhatsApp Support
Vevo Channel & Uploads
International Royalty Collection
Monthly Royalty Payments
TikTok
15% Commission
Start for free
Most popular
Premium
$5
$36
per month
per year
Everything from free
0% Commission
Premium Chat, Email and WhatsApp Support
Same Day Distribution
Broadcast, Chart and Playlist Monitoring
Buy now
Plan prices per artist. Vevo channel request fee $5/channel.
Hundreds of artists have described our service as affordable, empowering and best-in-class.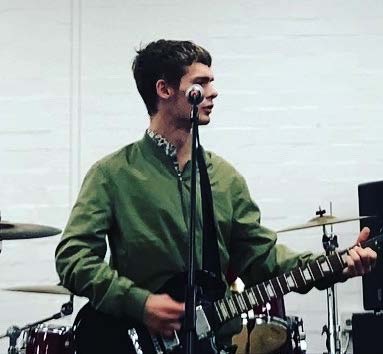 Jack Hodgy
"I have had an amazing experience with your music distribution platform and I cannot wait for the future years of music to be recorded and published by Novecore. "
Ambrosie Stefan
"I found out about Novecore from a friend, and I finally managed to distribute my songs quickly and easily to every streaming platform. I'm really happy with Novecore and I would warmly recommend it to everyone. "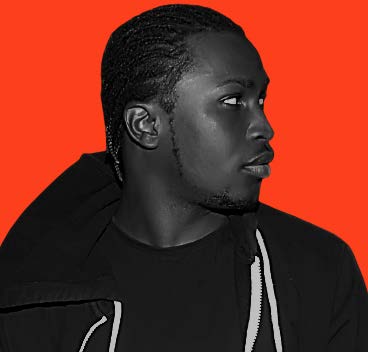 WISEHOR
"Novecore has made music distribution very easy and simple with their super classic services and fast customer support. I'm so glad to be a part of the Novecore family, always and forever. "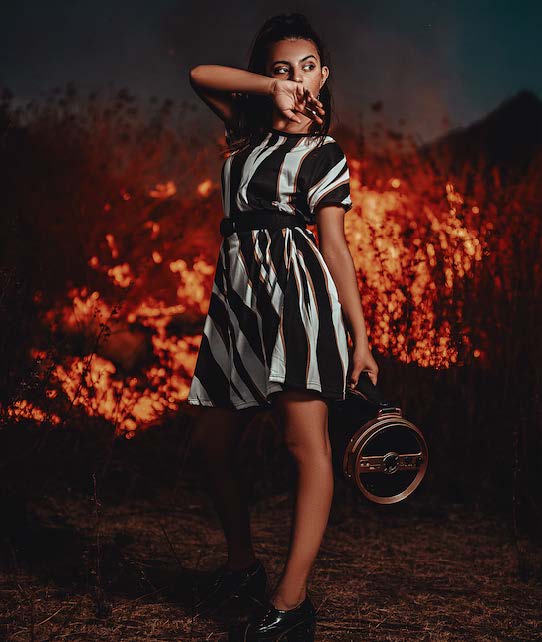 Kaki Singer
"The platform is really great, and provides some amazing services, like requesting a Vevo channel, which is really rare at such amazing prices. "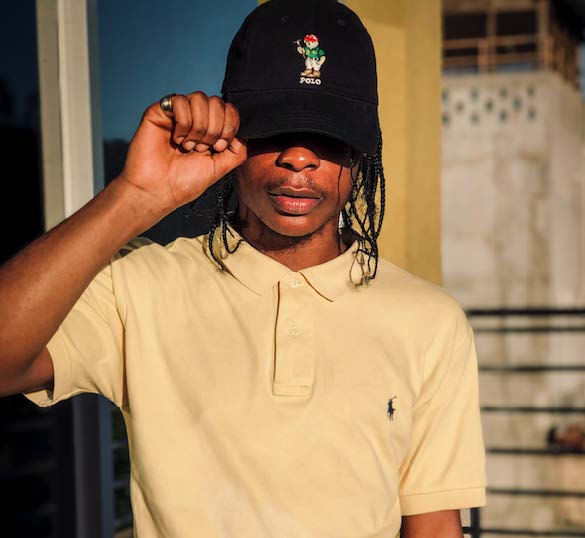 Jermaine Jackson
"I've never been so fulfilled by a service in my entire life. Free distribution plus low rates, Vevo channel request, what more could I possibly ask for as an artist? "
kuuzeboy
"You're able to focus on your music, I feel good because you guys are always by my side, whenever I have a problem. Great service."